Join us in the lobby on your way out every morning,
or heading back in to rest and relax every afternoon for these nice perks:
Coffee in the lobby from 6 - 11:30 AM
Afternoon cookies and lemonade from 4 PM – 6 PM
Kids Eat Free!
Dietary Options:
Vegetarian
Vegan
Gluten-free
Dairy-free
Palm Breezes Restaurant
Breakfast: 7 AM - 11 AM (Temporarily Suspended)

Dinner: 6 PM - 10 PM (Temporarily Suspended)

Classic American Fare featuring Burgers, Sandwiches and Salads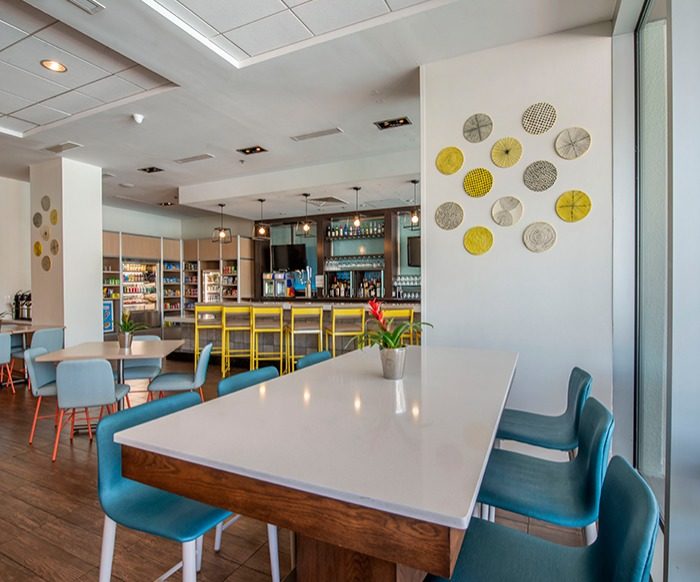 Palm Breezes Bar & Lounge
Breakfast, Lunch, Dinner and Bar service is available 7 days a week.

Al La Carte Breakfast Service:
7 Days a Week: 7:00 am - 10:30 am, extended until 11:00 am on Saturday and Sunday

Lunch & Dinner Service:
7 days a week until 12:00 - 10:00 pm

Bar Service:
Sunday - Thursday 7:00 am - 10:00 pm
Friday & Saturday 7:00 am - 11:00 pm
Grab and Go
Open Daily: 7:00 am - 10:00 pm

Swing by for a snack before the parks, including pastries, assorted chips & crackers and fresh fruit.