Opening Season Just Announced for Star Wars: Galaxy's Edge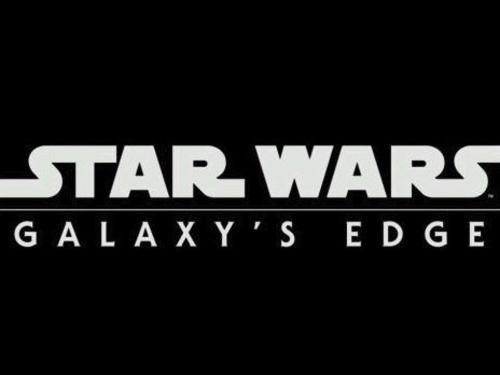 May 22, 2018 - While we are still hard at work creating our largest single-themed land expansions ever, I have some exciting news to share today. Star Wars: Galaxy's Edge will open in summer 2019 at Disneyland Resort and in late fall 2019 at Walt Disney World Resort, when guests will land in the middle of the action as they live their own Star Wars stories.
In the meantime, take a look at this incredible sneak peek at these new immersive lands which I'm excited to share here on the Disney Parks Blog for the first time!
A First Look at The NBA Experience at Walt Disney World Resort Coming to Disney Springs in Summer 2019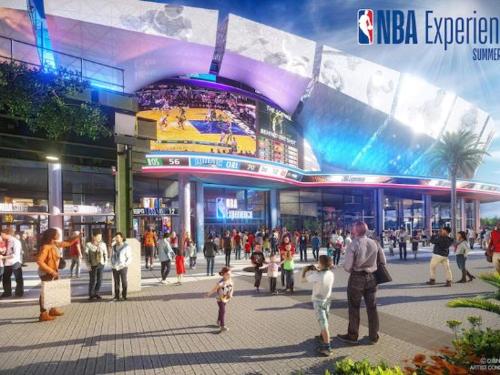 October 19, 2017 - As the 2017-18 NBA season tips off, we want to give you a first look at the new NBA Experience at Walt Disney World Resort coming to Disney Springs.
Inspired by the modern architecture of new NBA arenas around the country, the building design exudes the same spirit and energizing impact, while creating an unmistakable and entertaining connection to the NBA in a way that only Disney can.
It's one of several ways Disney Springs is still growing and adding new experiences to delight and entertain our Guests.
"We are inspired by the design of the new building and the energy that it will bring to the West Side of Disney Springs," said Senior Vice President of Disney Springs and ESPN Wide World of Sports Complex Maribeth Bisienere.
The state-of-the-art space will include interactive games and competitions, immersive experiences, a retail store and an adjacent restaurant.
Work Continues On The 'Guardians of the Galaxy'-Themed Roller Coaster at Epcot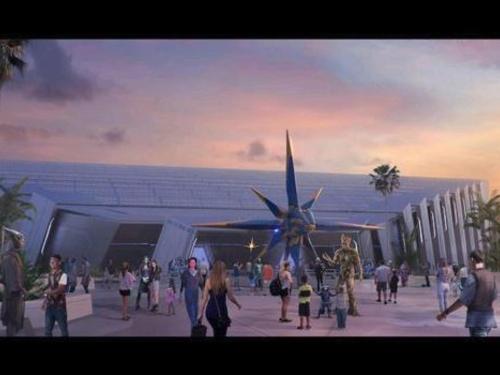 May 4, 2018 - Today we have an exciting update to share with you from Future World at Epcot.
Earlier this week, 960 trucks' worth of concrete was poured to create the foundation of what will soon take shape as Epcot's mammoth "Guardians of the Galaxy"-themed attraction. The attraction is on track to become one of the world's longest enclosed coasters, and to house it, a new facility is being built adjacent to the existing Universe of Energy building.
Inspired by the films, the "Guardians of the Galaxy"-themed attraction will expand on the original vision of Epcot's Future World, with an epic storyline being developed by Walt Disney Imagineering in close collaboration with the original filmmakers.